Each year during the ALS User Meeting, the Users' Executive Committee (UEC) recognizes outstanding scientific research, technical achievements, and user support through the ALS User Meeting Awards.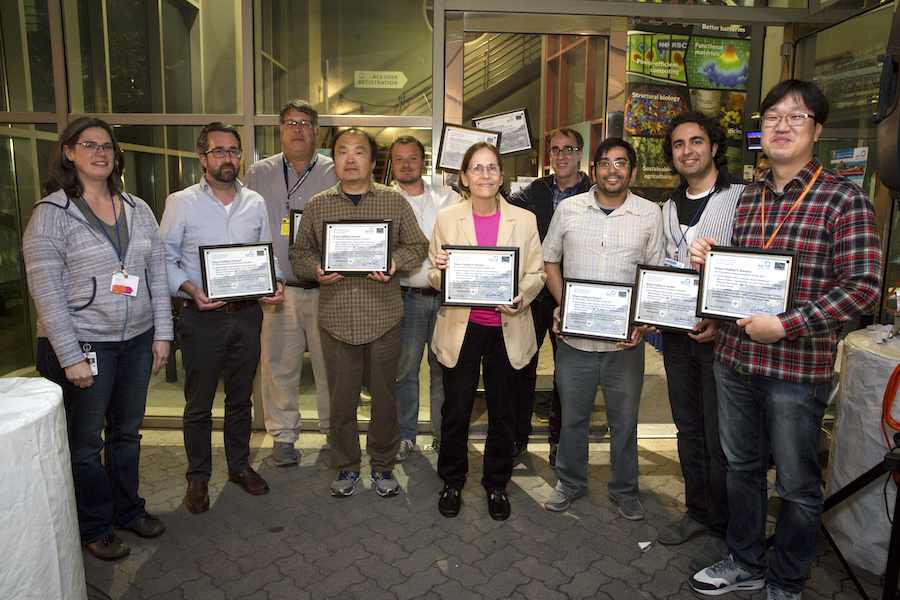 Nominations for the 2019 User Meeting awards will be accepted in spring/summer 2019. Please check back for more details.
David A. Shirley Award for Outstanding Scientific Achievement at the ALS. Recognize the ALS-based science of a fellow user or colleague.
Klaus Halbach Award for Innovative Instrumentation at the ALS. Nominate the person or team who designed and built the instruments that enable your research.
Tim Renner User Services Award for Outstanding Support to the ALS User Community. Nominate a particularly helpful staff member, the individual or team who got the ALS running after a machine problem, or any of the people who made your experience at the ALS better.
The winner of the Shirley Award will deliver a talk on their work at the user meeting.